Jiří Thýn: Silence, Torso, the Present
29. 6. 2021 – 3. 10. 2021
Curator: Sandra Baborovská
Jiří Thýn's latest exhibition project, Silence, Torso, the Present at the House of Photography, follows on his earlier exhibition Archetypes, Space, Abstraction, held ten years ago (23 March – 15 May 2011) in Prague City Gallery's legendary former spaces on the second floor of Old Town Hall. For Silence, Torso, the Present, Thýn has let himself be inspired by the interwar avant-garde sculptor Hana Wichterlová (1903–1990).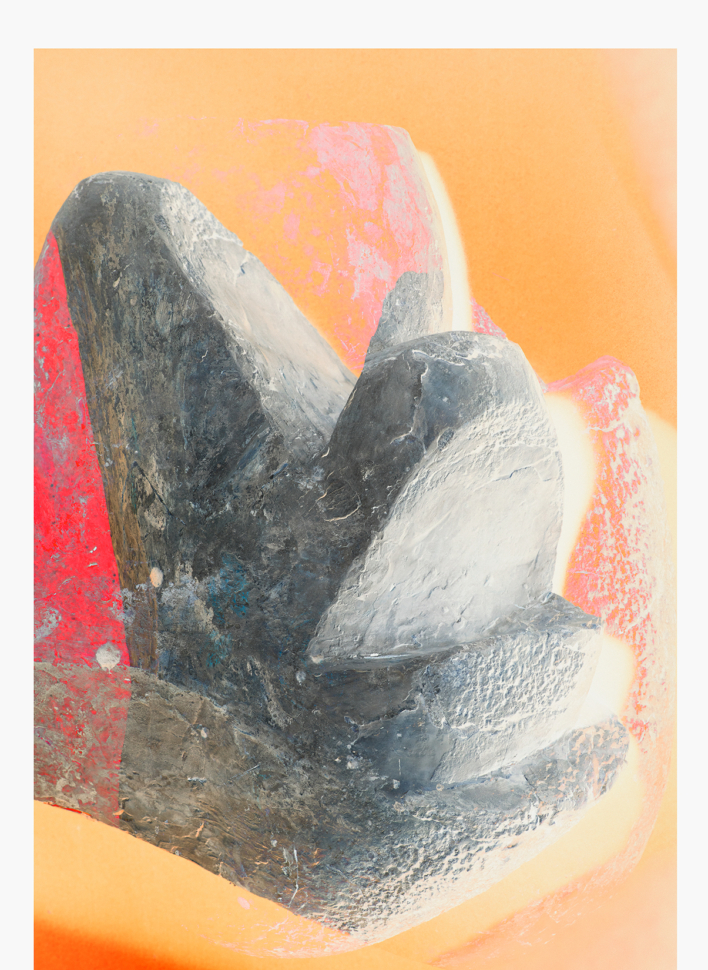 The simple form, organicity, dynamism, and internal integrity of four of Wichterlová's sculptures – Portrait of Vincenc Makovský (1928), Composition (1929), Bud (1932), and Pit (1964) – formed the basis for Thýn's photograms and multiple exposures. Jiří Thýn works with photography, objects, site-specific installations, and video installations intuitively. In his own words, he tries to work with photographs as if he were painting – an approach that allows him to express himself authentically and emotionally through the brushstroke. He also draws digitally using a computer, although he does not strive for absolute perfection. In his current work, he tries to find a way of applying his original style to photography in an entirely unmediated manner, using digital processes with an eye to random chance. Silence, Torso, the Present encourages us to engage in silent contemplation, to consider how we perceive time not just in photography but in the entire history of sculpture. It invites us to reflect on "torsos" that, though they evoke heaviness, point to the basic shapes and principles of our existence.

Jiří Thýn (* 1977) studied photography under professor Pavel Štecha at the Academy of Arts, Architecture, and Design (UMPRUM) in Prague and also did an exchange at Prague's Academy of Arts, where he studied painting with Vladimír Skrepl. He has also participated in a number of foreign scholarship programs, for instance at TAIK University's Photography Studio in Helsinki, PROGR in Bern, and FONCA in Mexico City. Thýn frequently combines photography with installations, paintings, text, and video. In his work, he explores the medium of photography as such, its interdisciplinary possibilities, and other subjects such as space and composition. He combines traditional photographic methods with a contemporary post-conceptual approach, and also explores and investigates various photographic techniques such as the photogram. In the past, Thýn headed the Studio of Post-Conceptual Photography at FAMU, and he currently teaches at Scholastika in Prague and the Faculty of Art and Design of Jan Evangelista Purkyně University in Ústí nad Labem. Thýn is represented by the hunt kastner, Prague.